Congrats to the NY Senate for beginning to open more data at http://www.nysenate.gov/opendata!
Here is the network of Senator Allocations of Funding to Community Projects (CPFs): 2009-2010 by Senator or group and zipcode.  Line width is proportional to funding allocation.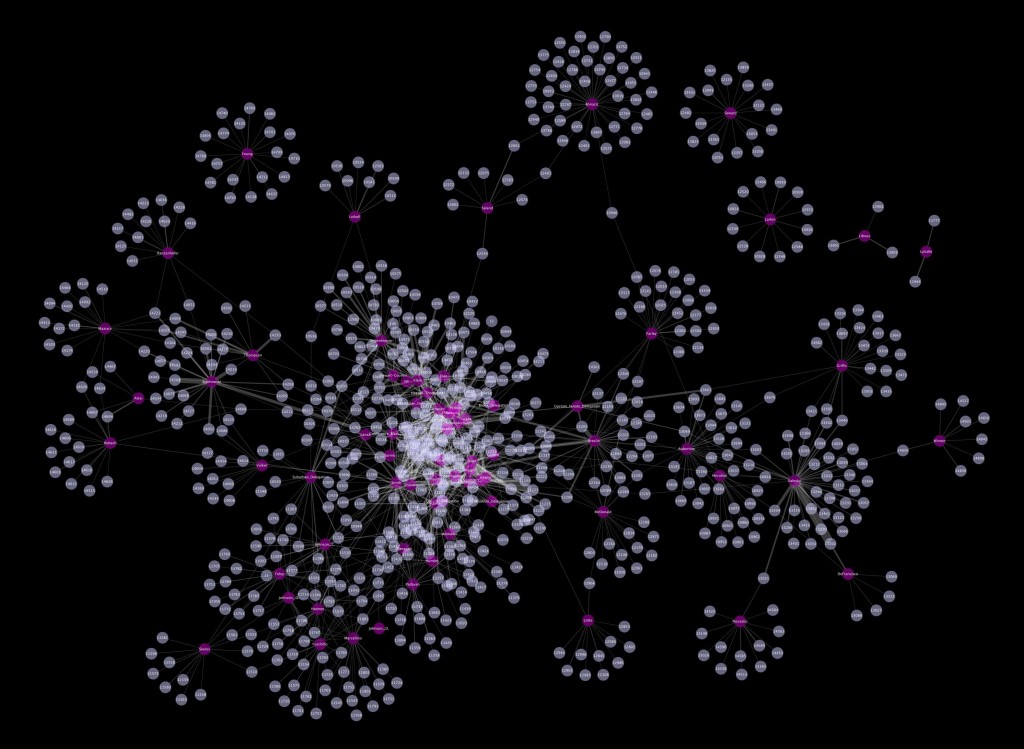 [click for full-size image]
Related: how do we define what's public data? Some transit agencies are claiming copyright over transit performance.