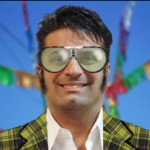 From eponymous Social Network data alone, I can tell you who has, for any group, the most influence, who the leaders are, and who you need to convince in order to turn the opinion of the group as a whole. The question is are you going to be a trusted adviser, or a hard sell?
This ability to analyze a network often causes a knee-jerk reaction of unease by people new to the field, myself included when I first started. But, after considered thought and discussion, there are no new ethical questions here, just the same old difficult ones. First, a discussion of sales.
We all have friends whose opinions we trust above others about certain product classes. My brother-in-law is an incredible and studied amateur photographer (not that I can ever get him to update his gallery), and to him I turn for all things photographic. Another friend is an insatiable and articulate consumer of modern fiction, and whom feeds me many great book recommendations. For electronic gadgets, I turn to yet another. I trust their judgment and opinions; if you can convince them that your product is great, you have gone a long way toward convincing me. Further, switching to the general, we look to our gurus for information and ideas about the new. If you as a manufacturer/service/producer bring new ideas to my gurus, you are helping them seek out new information, which they tend to do naturally.
So, as a Social Network provider, or as a consumer of social network data for sales and advertising, you have a choice: treat networks as just another advertising platform, and be treated by the participants as just another advertiser; or provide value into the network, and reap the rewards.
[Photo by bonkedproducer]